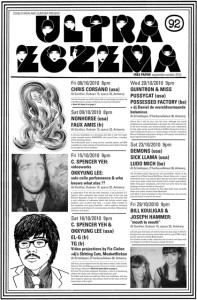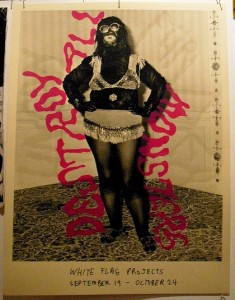 Another two duo performances will take place on Oct 29th & Sat 30th!

PARIS – L'espace en Cours: Opening of the restrospective exhibition of the notoriousDESTROY ALL MONSTERS artist collective (including flyer art, posters, photos, magazines, records and drawings made over the course of the 1970s).

ANTWERP – Gunther: 'mouth to mouth' event hosted by the funky beauty of Dennis Tyfus at his new hexagon art space!