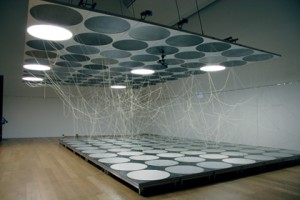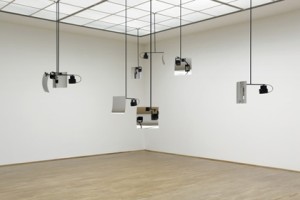 Premieres of a new sound works titled Speculative Solution by Florian Hecker, exploring conceptual themes from French philosopher Quentin Meillassoux's After Finitude, which argues for the absolute contingency of all laws of nature.

Also live new sound pieces 'Extralinguistic Sequencing' by William Bennett (WHITEHOUSE) + Mimsy DeBlois, using processed voice recordings and disorienting language patterns to expose an extralinguistic reality operating beneath 'meaning'.

Screenings of British artist Amanda Beech's Sanity Assassin (2009), and Canadian artist Mikko Canini's The Black Sun Rise (2010). An installation, in one of the Tate's sculpture galleries, of work drawn from Swiss artist Pamela Rosenkranz's 2009 Venice Biennale show 'Our Sun', and loads more.

The whole event is curated and presented by URBANOMIC.
Hecker's new catalog, 'Event, Stream, Object', has just been published by Walther König. Featuring texts from TJ Demos, Susanne Gaensheimer & Robin Mackay.