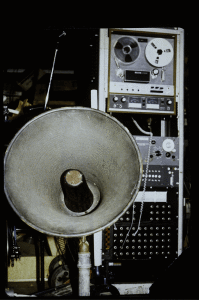 JOSEPH HAMMER | Tonalism Live
Tonalism is a dusk-to-dawn event inspired by La Monte Young's "Dream House" as well as the work of musicians and composers such as Terry Riley, Yoko Ono and John Cage. Tonalism combines harmonious textures in a surround sound system with visual elements to create an atmosphere where the audience is encouraged to bring pillows, cushions and sleeping bags to lay down, listen and watch for an extended period of time. DJs, live musicians and video artists play and perform throughout the night; starting at sunset and ending at sunrise. Complimentary tea and water are provided to all who attend.

Tonalism is made possible thanks to generous support by REDCAT | Roy and Edna Disney CalArts Theater, Center for the Arts Eagle Rock, Materials & Applications, LA Record.