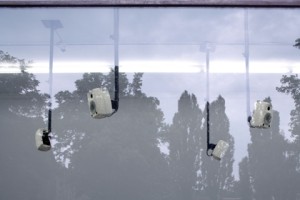 HECKER | Sound Installations & Podcast
06.10 – 31.10.2010: Push and Pull at MUMOK. Vienna, Austria

06.10 – 21.02.2010: Passages. Travels in Hyperspace
A selection of works drawn from the collection of Thyssen-Bornemisza Art Contemporary. LABoral Centro de Arte y Creación Industrial
 Gijón, Austurias / Spain

*
Podcast: Ràdio Web MACBA
COMPONENT AMB PROCESSOS: PERSPECTIVES SOBRE MÚSICA GENERATIVA I DE SISTEMES #1.
El primer episodi presenta dues obres ben diferents, una de l'artista alemany Florian Hecker i una altra del japonès Ryoji Ikeda.